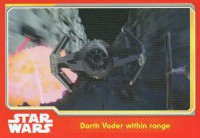 Rumors, rumors and more rumors.  Additionally 2016 sets have been named with numbers by just2good on his YouTube channel. 
Many of the sets below have a MSRP of more than $75 so we should expect at least medium sized builds for playsets and large or combo packs (dual builds) for vehicles such as Vader's Tie Advanced which now is rumored to include 2 ships for est. $100.
The unknown Star Wars sets could be more The Force Awakens and Rebels sets or a new Star Wars sub theme which as Lego Droids for example.  Maybe another UCS style set?
The Capt. Rex and Clone sets seem priced high to me given where we are in the Star Wars film / TV universe currently.   Expect these to cost less.
Regarding investment potential, the set intrigues me immediately.  This will be just the 3rd refresh of the ship (excluding the UCS one).  The last set (8017) retailed for $29.99 and has more than tripled in value since 2009.
 ************** DETAILS *************
All prices are estimates.
DC
76054 Scarecrow: Fearful Harvest  $70
76055 Killer Croc: Havoc in the Sewer  $90
10724 LEGO Juniors Batman and Superman vs. Lex Luthor  $20
Marvel
76057 Web Warriors Bridge Duel  $100
76058 Ghost Rider Team-Up  $30
76059 Doc Ock's Tentacle Trap  $60
76067 unknown Captain America: Civil War set. Could be on of the 3 I wrote about yesterday.
Star Wars
75145 Anakin's Podracer $45
75147 ?
75148 ?
75149 ?
75150 Darth Vader's TIE Advanced  $100
75151 Clone Turbo Tank  $100+
75157 Captain Rex's AT-TE Walker  $100+
source : https://www.youtube.com/user/just2goodEurobricks