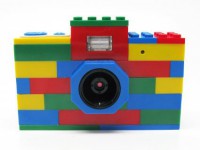 Hello LEGO fans..  It's been a little over a year since Jeff and I started working on our first book, The Ultimate Guide to Collectible LEGO Sets: Identification and Price Guide.  Well, after a year and a half, the book is now available at retail and is selling briskly.  We would like to thank everyone who has bought a copy and hope you have enjoyed the book.  Krause Publishing did a very nice job with our book in my opinion and is seeing strong sales, strong enough to ask us to do a second book.
The new book will concentrate on the classic LEGO minifigure (...and maxifigure) and their values and unique features that make them valuable on LEGO secondary marketplaces.  The book will be done in a similar fashion as our first book...basically including most major LEGO themes and the important minifigures from each theme.  We are looking to discuss hundreds of special minifigures and will have a price guide that covers many of the major minifigures.  
But unlike our first book which gravitated towards more text and analysis than pictures, this book will make the photos of the minifigures the focal point of the book.  This book will be a hardcover book, with higher quality images and page finish.  While there will be plenty of data and analysis, the publisher wanted to put LEGO minifigures in "creative LEGO" and "real world" scenes or dioramas, besides having the traditional body shot of a minifigure found on Brickset or Bricklink.  
The creations of French photographer, Samsofy Pardugato, is an excellent example of mixing real world situations with LEGO minifigures and coming up with a dynamic photograph.  Here are a few of his works and you can check out more example here…
A person can also create a wonderful photograph with just LEGO sets, pieces and minifigures.  Here are examples illustrating such techniques…
As I stated above, there will be dozens and dozens of important, unique and valuable minifigures discussed in the book and not all will receive special treatment, but quite a few will and this is where Jeff and I need YOUR help.  We need the help of those LEGO fans and collectors out there that have a creative flair for photography and we are willing to offer fame and fortune for it...LOL.
Jeff and I are going to run LEGO photography "contest" for any person who wants to give it a shot.  We are looking for people to come up with "creative LEGO" and "real world" scenes or dioramas for each one of the below themes:
ADVENTURERS
AGENTS/ULTRA AGENTS
ATLANTIS/AQUA RAIDERS
AVATAR: THE LAST AIRBENDER
BATMAN
BIONICLE
CASTLE
CITY
COLLECTIBLE MINIFIGURES(CMFs)
COMIC CON, TOY FAIR & CONVENTION
CREATOR
DIMENSIONS
DINO/JURASSIC WORLD
DISNEY PRINCESSES
ELVES
EXO-FORCE
FRIENDS
HARRY POTTER
HERO FACTORY
IDEAS/CUUSOO
INDIANA JONES
LEGENDS OF CHIMA
LORD OF THE RINGS/THE HOBBIT
MONSTER FIGHTERS
NINJAGO
PIRATES/PIRATES OF THE CARIBBEAN
POWER MINERS
RACERS
SCOOBY-DOO
SEASONAL
SPACE
SPONGEBOB SQUAREPANTS
STAR WARS
SUPERHEROES
TEENAGE MUTANT NINJA TURTLES
THE LEGO MOVIE
THE LONE RANGER
THE SIMPSONS
TOY STORY
MAXIFIGURES
VINTAGE PRE 2000 MINIFIGURES
MISCELLANEOUS MINIFIGURES and THEME
COUNTERFEITS
Each new chapter will have one of these creative LEGO minifigure action scenes or dioramas attached to it in some manner, whether it's in the introduction or later in the chapter.  Some major themes might have multiple "special" images.  These creations should include one or more minifigures from that theme.  That is really the only rule for these images.  They have to have theme based minifigures in the photos.  
Besides the major creative layouts in each chapter, we will discuss dozens and dozens of other important minifigures that require high quality photos.  Examples of these can be seen here: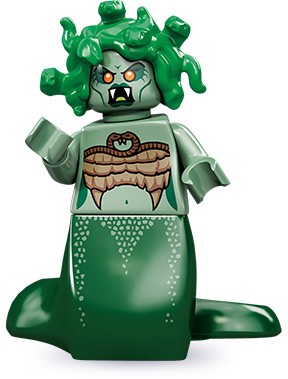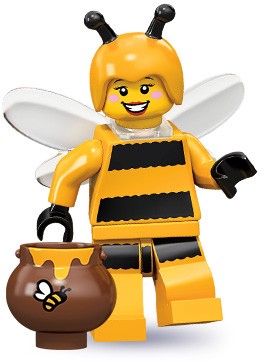 These can also be creative in nature, but they don't have to be.  Sometimes, a quality high resolution photo of a cool minifigure speaks volumes. Specific minifigures that will be discussed in the book will be released to those who are interested by contacting Jeff or I.  I have a list for each theme and will be looking for quite a few to be honest.  Feel free to share any ideas that you have.  
As for the contest itself, there will be various prizes.  First off, each person who sends in a photograph that gets accepted by the publishers to use in the chapter introductions, which focus on real life images & LEGO dioramas, will get a "Limited Edition" book and a special call out in the book.  Basically, there will be a small bio for each person who submits winning photos in the book.  Each one of these "special" photos will  have a title and breakdown of minifigures in the image, so we can make a proper "blurb or call out" on the page.  The photographer's name will also accompany these images.  
The TOP TEN images (in any form) that we receive will win a $100.00 LEGO or Amazon Gift Certificate each.  Judging will be done by the publishers and one person can win multiple prizes for multiple submissions.  There will be a BRICKPICKER GRAND PRIZE WINNER of a $500.00 LEGO or Amazon Gift Card.  This award will be chosen by Jeff and I and will go to the person who go above and beyond everyone else.  Maybe it's a few exceptional photos.  Maybe it's about dozens of solid images that can be used in the minifigure write ups and analysis or any combination thereof.  We will take a look at all submissions and all will be taken into consideration, tracked and figured into the final judging.
Lastly, I just want to say that Jeff and I want to make this a special LEGO "community" book.  We fought hard to make it a hardcover and upscale, visual book.  Here is an opportunity to make some money and gain some recognition as well.  Many of you are way more talented than Jeff and I and can create custom MOCs and images that we can only dream of making.  Now is the time to show off your creativity and let the world see your creations.
This contest will start immediately and run through the end of January at this point.  Changes in the schedule will be dependent on response from LEGO fans, but we will need time to sort through the images and put them together for the book publishers.  Winners will be announced in late Spring, after the publishers put out a rough draft of the book.  The book will be available for purchase next Fall.  Please, any questions or ideas, please ask and Jeff and I (and Krause Publishing) will try to answer them.   Good luck and happy photographing...
-----------------------------------------------
PHOTOGRAPHY SUBMISSION GUIDELINES 
Camera used MUST be MINIMUM of 5-8 megapixels. 
Camera should be set at the highest resolution. 
All files must be in TIF or JPG format. 
DO NOT Compress Image Files. If you are trying to shrink the file size, please Zip the file
Download the photo release form. All submissions require a filled out and signed photo release form to be considered for the photo contest.  You can email the filled out and signed release to

[email protected]

.  If you need a fax number, I will post one as well.
I will be posting a link to a form here for you to submit your photos.  All the submissions will not be publicly viewable.  We will be submitting them to the publisher.  Please do not post your creative works here on the site or anywhere else.
-----------------------------------------------
What if I have a lot of images or a lot of very large files to send?
If you have images that you want to send and they are large, we do have a WeTransfer Account that you can utilize.  Feel free to go there and send us the photos and signed photo release forms here.  Send as many as you need!!  It is very simple to use!
https://brickpicker.wetransfer.com/
Edited by Ed Mack
6