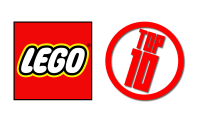 We all love lists, right? Welcome to what I expect to be a new weekly blog entry for Brickpicker: Top 10 Best Sellers at LEGO Shop at Home.
As most of you know, LEGO's online site includes a feature showcasing the Top 25 selling sets, updated on a daily basis. While this list is definitely a small sample, I believe it can help us gauge what's popular with end consumers at any given time, so that when retirement time approaches we have at least an idea of how well a set sold through it's lifetime. 
I will also be excluding (basically skipping) those entries on S&H that are not sets. For example, if a baseplate is currently sitting in place number 5, I will replace it with the set currently in place number 6.
As far as the schedule and format is concerned, this entry will be posted weekly, as daily seems as overkill to me. Also, unlike most of my other articles, I will try to keep it short and keep my comments about each set to a couple sentences (Maybe none if a set has been on the list every week). Other than that, I will shoot for Wednesday night releases of the updated entry.
Hope you enjoy them!
Top 10 Best Selling Sets (LEGO [email protected])
#1: 10251 Brick Bank - Buy Now!
No surprise at the top. The Brick Bank is the newest modular and was introduced at the beginning of the year, so we can expect a rush of buyers as collectors and AFOLs look to expand their modular streets.
---
#2: 75827 Ghostbusters HQ - Buy Now!
Another of the long awaited new releases, the Ghostbusters HQ has involved in some controversy since it was announced. It will be interesting to see the reaction of buyers once reviews start coming in.
---
#3: 40201 Valentine's Cupid Dog - Buy Now!
Much like the Bat and Snowman released by the end of 2015, this little set is one of the seasonal sets LEGO releases to match specific holidays. With Valentine's Day a little more than a month away, it will be good to pay attention and see if there is any potential for this set in the short term.
---
#4: 75105 Millenium Falcon - Buy Now!
With Star Wars fever still in the air, this set was bound to be somewhere in the Top 5. As always, the most iconic Star War ship proves to be extremely popular, though this very same factor will probably mean a longer than average shelf life.
---
#5: 75117 Kylo Ren - Buy Now!
The new buildable figures introduced by LEGO seem to be popular with LEGO fans. I am not particularly into them, but it is no surprise that the star villain of the new trilogy occupies one of the higher spots. Even though his character may have disappointed some people…
---
#6: 21028 New York City - Buy Now!
The highlight of the new "Skylines" line in the Architecture theme. I actually really like these little sets, and with the proven performance of the theme in general, you can be sure this one will be sought after once it retires (Yes, I know it's way too early to even think about that!)
---
#7: 75102 Poe's X-Wing - Buy Now!
Extremely popular and great looking ship from The Force Awakens that has proven to be a somewhat successful flip for some.
---
#8: 75139 Battle on Takodana - Buy Now!
Another new release based off one of the best scenes in TFA, in my opinion. Part of its popularity may also be due to the fact that it is a cheaper alternative to acquire the Kylo Ren minifigure.
---
#9: 21304 Doctor Who - Buy Now!
Doctor Who fans can finally get their hands on the latest IDEAS set released, and by the looks of it that is precisely what they have been doing. The set is very well done, and its core fan base large and passionate enough that I think has the potential to be a top performer once retired.
---
#10: 75114 First Order Stormtrooper - Buy Now!
Finally, we close the list with another buildable figure, the FO Stormtrooper. I am somewhat surprised that this one managed to edge out the cool looking Captain Phasma, but I guess it just has more mainstream appeal.
So that's it for this week! Feel free to leave your comments below, I am also pushing to make these articles more interactive and engaging for all!
Note: Be on the lookout for a new thread in the forum with an announcement about my future plans for the Brickpicker blog. I have some interesting ideas and will be including the community more and more in future entries. I will also update you on what types of articles I will be focusing on, and when you can expect them!
Thanks for reading.
Edited by Fcbarcelona101
9