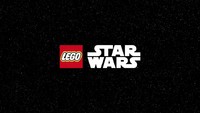 There were two interesting user comments in-response to CapnRex101's August 27th article, "What's Missing? Rogue One: A Star Wars Story" on brickset.com.
These comments were made by a LEGO set designer, Hans Burkhard Schlömer (aka BrickCommander). His posted comments are....
Essentially Hans Burkhard Schlömer said the initial wave Rogue One sets such as his designed, Krennic's Imperial Shuttle, will be retiring this year. Then his next comment suggested the 75105 - Millennium Falcon will be replaced by the 75190 - First Order Star Destroyer as LEGO's next "BIG" non-UCS set.
Here is the list of Rogue One Wave 1 sets.
So what are your thoughts about the AFOL appeal and investment appeal of the proposed retiring sets?
2