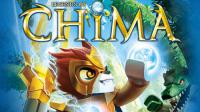 In 2000, the news of Hollywood's newest power couple, noted playboy Brad Pitt and America's sweetheart Jennifer Aniston broke. Tabloids proclaimed them "king and queen of Hollywood" and the paparazzi chronicled every step of their relationship. Inevitably, rumors of a split surfaced, and in 2005 Pitt was found palling around with a new bombshell, Angelina Jolie. Every red-blooded US News fan asked themselves, "How could this guy ruin such a good thing? They were perfect together!" As the world turns, The LEGO Group(TLG) now finds itself in a similar love triangle with its two pre-teen flagship lines, Ninjago and Legends of Chima. Ninjago, a wildly successful theme whose popularity was fueled in large part by its television series, has had three subtheme releases since its inception in early 2012, and its retired sets have seen consistent, and sometimes spectacular, gains. However, Ninjago didn't fit in LEGO's strategic plan, so it was discontinued for a new, more exotic pre-teen flagship theme, Legends of Chima(LoC).
Legends of Chima is a newly released LEGO theme that, similar to Ninjago, is targeted to pre-teen boys ages 4-11. Chima's marketing strategy has followed Ninjago's, most notably adding an upcoming television series, and a secondary line of non-build toys – Chima's Speedorz.
TLG's plan to kill the Ninjago theme brought some heated complaints from fans, and Chima likely felt some of the pushback from this unpopular decision. This vocal skepticism of the line has been loud, with LEGO Fans and Brickpicker members alike openly questioning Chima's broad appeal and potential for secondary market gains. This noise has obscured the theme's fledgling popularity: the first two episodes that aired on January 16 on Cartoon Network garnered viewership of 1.5 million, good for the tenth highest rated show on cable that night. As a follow up, the third episode aired on March 28 with another 1.45 million viewers tuning in, good for the fifth most watched show on cable that night. As a comparison, Ninjago averaged nearly the same number of viewers per show as Chima's first two episodes in its second season. Investors should not ignore these high ratings for Chima's first three episodes. The show received these strong ratings despite the benefit of a routine schedule, an established fan base of the theme, or even a significant marketing blitz to kick-off the TV series. These strong ratings numbers really point to the latent popularity of the theme, and as long as LEGO can provide appealing story lines and good characters to their target demo, Chima should be awash in fans by the end of the first season.
Now that we know Chima's popularity is potentially in Ninjago's league, we can use the Ninjago theme as a model to assess the secondary market profitability for Chima. Before dissecting Ninjago, all investors need to know that both the Ninjago and Chima themes are, at their core, play sets intended for their target 4- to 11-year-old boy demographic. They are not display builds or construction sets aimed at TFOLs(Teen Fans of LEGO) and AFOLs(Adult Fans of LEGO). As a result, the gains of retired sets from both Ninjago and Chima will never match the explosive growth of bellwether sets such as 10179 UCS Millennium Falcon and 10189 Taj Mahal, nor should they be judged in that context. There are still plenty of opportunities for secondary growth, and we've already seen strong returns from retired sets of the Ninjago line.
In case you're new to Brickpicker, or have been attending Fight Club instead of LEGO investing, Ninjago returns have been great. Here is a sampling of some of the better performing build sets from the theme:
A quick review of the entire theme's retired construction set lineup shows only one loser: 2506 Skull Truck. It retired in Q4 2012, has a secondary market value of $58, slightly under the $60 MSRP, and has seen gains in the secondary market every month since it retired in December. Chances are even 2506 will be net positive in the next few months. All of the other retired build sets have a positive market value, with most returning CAGRs(Compound Annual Growth Rate) between 10%-40%. The positive exception has performance of the dragons. With the exception of the recently retired Fire Temple, every retired dragon set has doubled in value. Also, keep in mind none of the Ninjago sets have been retired for more than a year and a half, so if these market values plateau, their CAGRs will fall.
Now that we've seen the popularity of Ninjago reflected in its secondary market values, we can assess how this may extend to the Legends of Chima's theme. To start, let's assess whether there are any parallels between the first releases of the Ninjago and Chima sets:
NINJAGO play/build sets – released Q1, 2011

LEGENDS OF CHIMA play/build sets – released Q1, 2013
Comparing the first releases of these two themes is illuminating. First, Ninjago's Q1 2011 release included a nice mix of mini-sets, vehicles, and bases, while Chima's first release is almost exclusively vehicles. I think this aspect has turned off LEGO fans outside the target demographic to the theme. Typically, bases and structures are important to a theme because they're anchor toys, meaning the rest of the released sets are designed to play with the base. Bases are usually larger, and tend to have more playability, details and depth. They also tend to draw the investment interest since they are larger sets and easier to flip or hold for profits. Without a true base among the first release of Chima themes, it's obvious why there's been a generally negative reaction to Chima on Brickpicker.
Interestingly, there are also three brick and mortar exclusive sets in this initial run. I'm not sure whether this has ever been done for the first release of a theme, but this could make for some high returns on the secondary market if any of them go EOL quickly, albeit a rarity for exclusives.
The next release of Chima sets will include two bases (Lion and Croc), a new animal (Gorilla) vehicle, a combination base/vehicle, and another vehicle. These new sets should broaden the theme significantly and put it on par with Ninjago's first release. Interestingly, the next release will also include six Hero Factory-type mega-figs for each of the main tribes of Chima: Lion, Eagle and Gorilla as "good guys" and Crocodile, Wolf and Raven as "bad guys". These new maxi-figs represent a bit of a departure from Ninjago's marketing, and will broaden the theme's product line further than Ninjago's.
How well will the Chima theme perform post EOL(End of Line)? I believe a lot will depend on the success of the television show. Ninjago's TV series success was due in large part to the captivating story line, and the sets really captured some of its highlights well. To be successful, Legends of Chima will also need to have a vibrant storyline to drive its popularity since all the other elements appear to be in place: a great setting, deep characters, and a strong backstory. If the writers deliver a compelling, seamless plot that can be woven throughout the season, Legends of Chima will match the popularity of Ninjago. If there is no consistent storyline or quest that strings the episodes together, Chima's popularity will nose dive and secondary market values will follow it down.
Assuming Chima's storyline shines and its popularity approaches Ninjago's, 70010 Lion Chi Temple is poised to be the strongest performer post-EOL. While it hasn't even been released yet, there are a few key factors that really put it above all others: it's a base, it's the largest set of the theme, and it's of an iconic location within Chima. I also like 70014 Croc Swamp Hideout, the other base of the theme, and 70006 Cragger's Command Ship, a boat, to both perform well post-EOL. All three of these have unique colored bricks (the deep yellow/gold of the Lions and the olive green of the Crocs) that aren't found in any other set in a significant quantity, and both appear to be very well detailed. Here are how the first run of Ninjago bases fared:
Both base sets posted very solid gains, and I would expect the trend to continue for 70010 and 70014, with Lion Chi Temple trending toward Garmadon's Dark Fortress and Croc Swamp Hideout trending toward Spinjitsu Dojo's more modest gains based upon the price point.
I think the rest of the vehicle lineup will provide surprisingly good returns similar to Ninjago's vehicles, typically in the 10-40% CAGR range 1-2 years after retirement. I also really like 70012 Razar's Chi Raider, and think it has a chance to perform better than most of Chima's line up. It comes with a mini-set in addition to the vehicle, a rarity for Chima sets, and jet black color scheme and bird-like shaping really gives this vehicle some visual appeal. As mentioned, it's also a Walmart exclusive in the US so production is smaller than non-exclusives. It also reminds me a little like the Ninjago dragon, although admittedly dragons register much higher than ravens on the "cool scale". If this vehicle plays a distinct part of the storyline, it could become a real hit, although so far the Ravens have played a bit part in the first two episodes.
If that's not enough Chima to consider for investment, LEGO has released LoC Speedorz sets, Chima's equivalent to Ninjago's Spinners. Unlike the Spinners, Speedorz are like small "zip" cars that utilize a toothed rip cord to spin the wheel of a single-wheel cart that holds one minifig. Speedorz sets also contain Lego bricks that build challenges for the Speedorz. The Speedorz actually work better than the spinners: they are simpler to operate, give a satisfying "buzz" when spun, and really go a long way on a hard floor. According to Lego [email protected], there are four Speedorz sets that are close to retirement: 70101 Target Practice, 70102 CHI Waterfall, 70103 Boulder Bowling and 70113 CHI Battles. Their performance may provide another clue to whether Chima is gaining Ninjago-like traction. Each single Speedorz set is $15, with two Speedorz sets running $20, so it would be easy to pick up one of each of these to speculate on Chima returns. If you intend on making strong, Spinner-like gains, you should plan on holding these until the end of the year. This will give them a chance to become scarce, and the television show will likely be nearing the end of its season to give them a bump in popularity. As always, limited production runs + popular theme = post-retirement profit.
LEGO has made some curious decisions for its Legends of Chima theme. The first wave of sets is nearly all vehicles, creating an unbalanced lineup. And while the release of the television series was planned to follow the release of the toys by five months, it seems that a television series release closer to the toy release could have provided stronger initial sales to counteract some of the negative reaction to the theme among LEGO faithful.
With all that said, Legends of Chima is still poised to ramp up its popularity once the television series begins in earnest. Assuming a successful television show fueled by a robust storyline, there's no reason Chima can't reach the secondary market heights Ninjago has already seen. In a strange turn, LEGO recently announced Ninjago was returning in 2014 with a new television series and a new wave of sets. Starting in 2014, LEGO will have a love triangle on it hands! While it remains to be seen whether both themes can remain popular while being sold concurrently, Chima has the year to prove its concept and develop a fan base. When considering a future Chima investment, expect solid gains nearing those of Ninjago if the TV show hits, but don't expect to sell any sets post-EOL before the end of 2014. If the TV show bombs, Chima investors may be in for a repeat of Thelma and Louise. Invest accordingly.
"ED"itor's Notes

As a 45-year-old man that buys, builds and invests in LEGO sets, I am not afraid to tell you that I like the Legends of Chima theme very much. I can say this without reservation. As Quacs so deftly pointed out, the Legends of Chima theme draws a lot of comparisons to the super popular Ninjago theme, which I am also a huge fan of. The parallels are striking in fact. While I am not a fan of the TV shows of either theme, I can appreciate the quality of the cartoons and can see why people love them. I believe the popularity for the Legends of Chima LEGO theme will run hand in hand with the TV show and its own popularity.

It is my belief, though, that these sets also have some creative and cool building aspects to them that make them winners, even if the show's ratings don't impress. The colors of the sets are very interesting and rare in the LEGO world and the minifigure variety and uniqueness is also compelling. While I really don't spend a lot of time learning all the names of the sets in these sorts of fantasy themes, I know what I like and will buy multiples of many of the larger structures(bases) and vehicles of the theme. Sets like the 70006 Cragger's Command Ship, 70014 Croc Swamp Hideout and 70010 Lion Chi Temple look like potential strong performers in the LEGO secondary market. All in all, like Quacs, I like the new Legends of Chima theme as a LEGO investment. Don't poo poo the childish nature of the theme. Many LEGO investors wrote off the Ninjago theme and missed some tremendous gains. Learn from history and give these a shot. I think you will like the results in a couple of years...