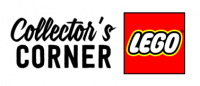 "Follow the White Rabbit"
I compare my experience emerging from the LEGO dark ages two years ago to Neo's experience after taking the Red Pill in 1999's The Matrix. I vividly remember the night in early 2014, when I accidentally stumbled across an Amazon listing for a 10185 Green Grocer selling for something like $800. At the same time, I was amazed, shocked, amused, confused and most importantly, hooked. It was literally life-changing. Simply put, I had a whole new perspective on my favorite childhood pastime. Previous to that night, I knew nothing about LEGO brand stores, Lego Shop@Home, Exclusives, Star Wars UCS, sets with RRPs over $150, AFOLs, Brick Pickers, or the LEGO secondary market. The next day I started a new adventure in my life as a LEGO collector.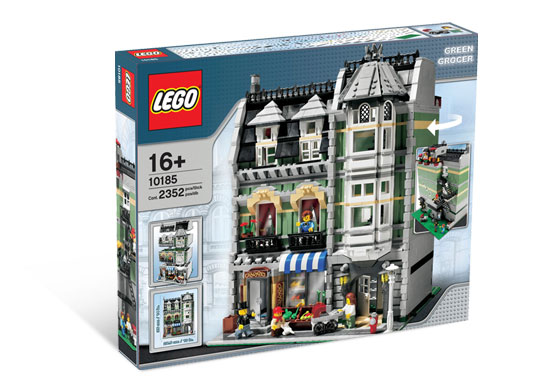 Hoarders, Buried Alive - The Brick Picker Episode
I like to sell spare LEGO sets here and there for extra cash - who doesn't - but for now, I consider myself more of a collector-investor than a re-seller. This is largely limited by my available free time. I am also what you would consider a hoarder completionist. I've gone from zero to 450+ sets in the past 24 months. Yes, I have to have all the Ninjago sets with the Dragons. The entire Architecture line? Afraid so. All the  Creator modular buildings, absolutely. Can't forget about the LEGO Ideas sets. How about the Creator 3-in-1 buildings, those are kinda cool. Mixels, CMF series, and Winter Village sets are awesome. And then there's the Star Wars UCS collection, the Gold Standard of cool-kid LEGO sets. Besides the sizable storage and display space requirements, the financial commitment required to acquire and maintain a first-class LEGO collection is not insignificant.
I'm still waiting for the BOGO sale on 10179 UCS Millenium Falcons at Amazon
Unless you had the foresight to start stashing away LEGO sets in 1999, like a doomsday prepper waiting for the Zombie Apocalypse, you've probably missed out on a set or two or twenty. In fact there is a whole thread dedicated to this very topic on Brickpicker. If you've picked up a copy of the Ultimate Guide to Collectible LEGO Sets over on Amazon, you've probably read that some highly desirable LEGO sets are going for big money these days. If you're a serious AFOL, owning a mint copy of the 10179 UCS Millenium Falcon is like showing up to work one day driving a 1961 Ferrari 250 GT California - it brings instant street cred. The whale collectors are going to spend whatever it takes to obtain the sets on their wish list. But what about the rest of us, the ones with budget limitations, a sense of fiscal conservatism, or a desire to get the best deal possible on our purchases, can we make our LEGO dreams come true? Absolutely. If you do your research, set a realistic price goal, and constantly monitor the market for deals, many sets are within reach.
In the near future, I plan to present a series of articles highlighting topics of particular interest to the budding collector looking for the best ways to expand their collection. I'm also planning a recurring feature showcasing those Brickpickers offering great deals in their Brick Classifieds stores.
What is this Brick Classifieds you speak of?
"Tired of paying high commissions on your LEGO set sales?  Tired of inexperienced sellers shipping your valued LEGO sets in brown paper and no outer protective box?  Tired of clueless Mom and Pop LEGO auction sellers describing expensive LEGO sets incorrectly to make a quick sale?  Fearful of unscrupulous "drop shippers" and their illegal activities?
If you answered "yes" to any of the above questions, then you might want to take a look at  sellers that are BrickPicker members.  BrickPicker will now give members the chance to post their personal LEGO set and part listings for sale on the new Brick Classifieds website."
— Ed Mack, founder Brick Classifieds
Basically, Brick Classifieds is a newish market place, developed by AFOLs, looking to provide great prices on great LEGO sets, outstanding customer service, and a safe, simple shopping experience.
Can't I just get that set cheaper on Ebay or Amazon?
Possibly, but in many cases, probably not. Particularly when it comes to retired, highly collectible sets, Brick Classifieds is emerging as the leading online marketplace in providing outstanding value to it's customers. This is something I've increasingly noticed over the past year, but I wanted to provide up-to-date information to support my observations. This weekend, I conducted a small market research survey to determine which online marketplace is providing the best deals. As you can see below, vendors on Brick Classifieds offered the best pricing on 19 of 30, or 67% of the sets sampled.
1 All set values were obtained using market data available at brickpicker.com. Click here to research the value of your favorite LEGO set.
2 All CAGR data obtained on 1/16/2016 from brickpicker.com. Click here for a more in-depth discussion of CAGR.
3 Ebay comparison data obtained on 1/16/2016 and calculated using U.S. based sellers only and include shipping to zip code 36870. Pricing data comes from the least expensive Buy-it-now option listing for complete, sealed, new in box listings. Prices listed in U.S. dollars.
4 RRP listed in US dollars.
Best of Brick Classifieds - Highlighting this week's outstanding deals
A special shout out to vendors FlipBricks and BrickTop for having multiple listings in this weeks' deals.
8