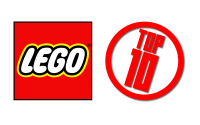 Welcome to Week 4 of the Top 10 Best Selling LEGO sets as listed by LEGO [email protected]
How does this Blog work?
While the LEGO Shop at Home best sellers list is updated weekly, we will be updating it every Wednesday.
The list includes only sets. Minifigures, keychains, Pick a Brick and other products are excluded.
If not enough sets are listed on the [email protected] Best Sellers page, the weekly entry could be shorter than 10 sets.
I will comment only on those sets that are new to the list, or that for whatever reason may stand out on a particular week. For example, if a set has been on the list for 10 weeks in a row, then it may warrant a comment or two.
I am keeping an Excel spreadsheet with each set that appears on the list, its weekly placing (if any) and the total number of weeks that it has been on the list. I will try to publish it for the first time in one of the next few entries.
For now, this is a US based best sellers list. 
Pretty simple!
Note for this week: Once again, the list of top sellers includes less than 10 sets (5!). We are trying to figure out how we want to deal with this in the future as it seems that it might happen more often than I would have imagined.
Now that we got that out of the way, let's take a look at this week's Top Sellers.
Top 10 (5!) Best Selling Sets (LEGO [email protected])
#1: 40201 Valentines Cupid Dog - Previous Week: #1 - Buy Now! 
---
#2: 10251 Brick Bank - Previous Week: #2 - Buy Now!
---
#3: 75827 Firehouse Headquarters - Previous Week: #3 - Buy Now!
---
#4: 75105 Millennium Falcon - Previous Week: #4 - Buy Now!
 
---
#5: 75102 Poe's X-Wing - Previous Week: #5 - Buy Now!
---
Extremely short list this week, more so than the previous one.
Having said that, it seems to be pretty clear that The Force Awakens continues to prop up some of the first wave sets, especially the Millennium Falcon and Poe's X-Wing. The Millennium Falcon is kind of expected, and if we had compiled this list back when 7965 was still available I am sure we would have seen it in the Top 10 pretty often. On the other hand, Poe's X-Wing takes one of the most adored ships in the SW Universe to a new level, with a pretty cool color scheme and an appealing minifig collection.
The Top 3 also remains unchanged, with the seasonal Valentine's Dog keeping the top spot for the 3rd week in a row. The other 2 sets, Brick Bank and GB HQ, are still benefiting from being new releases, so we should see them drop a little once the initial hype is gone.
As always, feel free to leave your views and suggestions in the comments section below!
Thanks for reading.
Edited by Fcbarcelona101
2