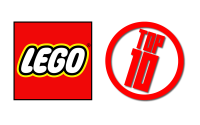 Welcome to Week 3 of the Top 10 Best Selling LEGO sets as listed by LEGO [email protected]
How does this Blog work?
While the LEGO Shop at Home best sellers list is updated weekly, we will be updating it every Wednesday.
The list includes only sets. Minifigures, keychains, Pick a Brick and other products are excluded.
If not enough sets are listed on the [email protected] Best Sellers page, the weekly entry could be shorter than 10 sets.
I will comment only on those sets that are new to the list, or that for whatever reason may stand out on a particular week. For example, if a set has been on the list for 10 weeks in a row, then it may warrant a comment or two.
I am keeping an Excel spreadsheet with each set that appears on the list, its weekly placing (if any) and the total number of weeks that it has been on the list. I will try to publish it for the first time in one of the next few entries.
For now, this is a US based best sellers list. I am still trying to figure out how to do other regions.
Pretty simple!
Note for this week: The Top 25 Sellers page in LEGO [email protected] is filled with non-sets this week. As a result, this week's list will be shorter; there are just not enough sets to fill a complete Top 10.
Now that we got that out of the way, let's take a look at this week's Top 10.
Top 10 (7!) Best Selling Sets (LEGO [email protected])
#1: 40201 Valentines Cupid Dog - Previous Week: #1 - Buy Now! 
---
#2: 10251 Brick Bank - Previous Week: #2 - Buy Now!
---
#3: 75827 Firehouse Headquarters - Previous Week: #3 - Buy Now!
---
#4: 75105 Millennium Falcon - Previous Week: #4 - Buy Now!
 
---
#5: 75102 Poe's X-Wing - Previous Week: #7 - Buy Now!
---
#6: 31027 Blue Racer - Previous Week: N/A - Buy Now!
So, this one is a surprise. I truly can't figure out why these small Creator set managed to make it to the list this week. Sure, it is a nice little model for only $5, but unless people are buying it along with a larger set I really don't see why it is so popular. Especially online!
---
#7: 60036 Arctic Base Camp - Previous Week: N/A - Buy Now!
The Arctic Base Camp is the larger (by piece count) of the CITY Arctic themed sets, so it isn't really a surprise to see it on the list considering LEGO slapped a 30% discount on it. This set, along with the Icebreaker ship, received pretty good praise from some forum members as well.
---
Well, this week was a short one! Not really that many movers in the Top 5!
As always, feel free to leave your views and suggestions in the comments section below!
Thanks for reading.
Edited by Fcbarcelona101
3