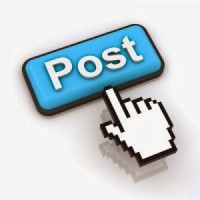 So, you have found Brickpicker and probably have already bought a number of sets that you plan on selling at some point in the future. Or, maybe you are a somewhat seasoned investor that has accumulated a large number of sets and are just now starting to sell your first few items. Either way, I wanted to give you a by no means comprehensive list of best practices for listing your items for sale. Whether you list on BP's Brick Classifieds, eBay or some other site, I think these basic first steps will help increase your sales and reduce the risk of potential issues. 
1 - General Tips 
Before getting into more details, I wanted to provide some general tips when listing LEGO in any platform. Following them will help you avoid some of the most common problems sellers encounter when selling online, and might also help you get more exposure to potential buyers. 
DO avoid using "Good till' Cancelled" listings. Using 30 day fixed price formats allows me to easily see which listings may need a price reduction; if I have had to relist more than once, then I usually do some quick research about current prices. Furthermore, I have read that eBay's search engine tends to favor listings that are not "Good till' Cancelled".
DO avoid Auctions. While this format has its uses (want to get rid of something quick or such), most of the time it can cause you to leave money on the table. Do some research, list fixed and get what you expect from your items!
DO check before publishing your listings all the information is correct.
DON'T list open box sets as New. While most of the time you should not have a problem when doing this, some buyers will receive a set with an open box, bags sealed, and still open Not as Described cases or a return request.
DON'T list parted out sets as New. Pretty much the same reasoning as the point above. 
One last, but slightly controversial, suggestion for those using eBay: 
If you have reached the standards to become Top Rated, but are reluctant to because of the requirement to offer returns, understand that every single seller on eBay is already obligated to take returns. If you won't take a set back, buyers have the option to simply open a SNAD case, which might count against you, and return the item just the same.
The 20% benefit in Final Value Fees is very much worth it! 
2 - Title
As a seller, we need to make sure that the title of your listing has as much relevant information as possible. As you can imagine, having the key words in the title will make your item more visible when buyers start looking for sets using a particular site's search engine. 
Obviously, the most important things to include in the title are the brand (LEGO), the theme and the set number and name. While you could argue that most end buyers don't have the set numbers memorized, some re-sellers and investors do, and this provides a faster way for them to find your listings as well.
Besides these key identifiers, let's take a look at some other pieces of information that might save you time and help you avoid issues with your buyers. 
New Sets
You might think that if you are selling a new set then things should be pretty straightforward when listing, and I would agree. Unfortunately, there is a portion of buyers that simply don't research or review the items they are purchasing as much as someone like you and me would. For this reason, I suggest you follow the Dos and Don'ts below. 
DO NOT include condition qualifiers in your title that are subjective in nature. While it may be tempting to include the acronym MISB (Mint in Sealed Box) in your title, or description, this opens the door for buyer dissatisfaction and potential Not as Described cases. Box condition IS subjective. 
DO include NIB (New in Box) if you are set in having one of these nice acronyms in your title. While I don't do it myself, this one is a lot more straightforward and less subjective than some of the others. 
DO include the phrase "Damaged Box" if your set shows more than average shelf-wear. This is a judgment call, but as a seasoned LEGO buyer you should have an idea of how much damage is too much. This will reduce the chances of a buyer buying without reading the description and then opening a SNAD case. 
Used Sets
As you can imagine, listing used sets requires a little more detail. While you still want to include the basic information (brand, theme, name and number), you also want to make sure you indicate whether the set is complete or incomplete. To me, this is the most important piece of information to have in a used set listing title. 
Also, make sure to indicate if the set includes the box and the instruction manuals. Once again, this saves the buyer time, as well as potential headaches for you. 
DO mention if your listing is "Open box, sealed contents". Some people care very little about the box or the fact that it is open. Indicating that the contents are sealed will lead most buyers to believe, as they should, that a set is new; just not what Paypal and eBay consider to be New.
DO mention if a set is parted out. Make sure to be very clear about what component of the set you are selling.
DO include if the set includes a new sticker sheet or set of instructions. Some buyers are really attracted to sets that have a "newer" feel; being able to apply stickers is a big one in my book. 
3 - Description
The description space is where you will make sure that you cover as many details as you need about your listing. 
DO make sure to repeat the information from the title once again. As redundant as this sounds, it is very important that you reduce the chance of buyers assuming or misinterpreting information. Dealing with returns or other buyer issues will waste your time and keep you from making as much money as you should be!
DO include details about your return policy and Unpaid Item Case timeline. I usually just let buyers know that I will give them 4 days to pay, unless they contact me about it, and will require that the items be returned to me in the same condition as they were originally sent.
DO include a shipping policy. Let buyers know how you will be shipping the items, so they know you won't just be slapping a label on a set and sending it away (please, don't do this). Also, make sure to indicate if you will be requiring signature upon delivery (and you should for items over $750, or its foreign equivalent).
DO take the time to find or make your own template. While this is not a deal breaker, it makes your listings look a little more professional than most.
DON'T mention that the set is MISB (I know this is the second time I mention this). I usually have a little note that reads, "Box shows shelf-wear" on my listings; helps reduce expectations and makes me look better if the box arrives MINT. 
4 - Images
Obviously, another extremely important portion of any listing is a proper picture. While uploading photos to any site is pretty simple, I still wanted to leave you with some basic advice you can follow. 
DO include your own picture. I for one had deviated from this a little as I found myself with less time to sell than I would have liked, but have started to do it again as I believe it does make a difference, especially for used sets and damaged boxes.
DO print a sign with your username and place it in front of the item. This can help assure buyers you actually have the item and also, to a lesser extent, help create your brand.
---
Buying LEGO sets is extremely fun, but I believe selling is just as much! Hopefully this article has provided some basic advice you can follow while you start your journey into the very unique world of LEGO investing.
Thanks for reading!
14