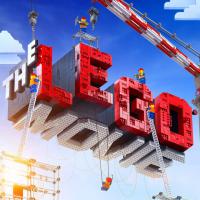 A disclaimer before we start: I have thoroughly enjoyed the previews for The Lego Movie. I giggled at times and was generally pretty excited at the prospect of seeing it in theaters. I've also been checking out the sets from the movie and reading/watching reviews of the builds. Overall, I think they are kinda eccentric and zany, like my uncle Jim after a lot of 'eggnog' at Christmas, dancing to Santa Baby with my wife's scarf. Fun, fun, fun! Sadly, fun alone does not profits make; does fun and popcorn sold translate into worthwhile Lego investments?
Here are my cons:
1) Lack of set cohesion
I'm having trouble envisioning how many of these sets will seamlessly integrate into existing LEGO setups. For most children, this probably isn't an issue, but for older builders with, say, a cityscape, I don't see a lot of easy integration. I do understand that these sets are directly related to the movie itself, but I'm unsure how they'll work with any of the other popular themes.
At this point you should point out that the current number one CAGR% theme, Dino, doesn't really merge well with others. To that I'd have to say that dinosaurs have been popular with kids, since, well, dinosaurs existed *almost*. These movie sets are a break from anything I've seen TLG make, and since they don't play well with other themes I think they need to stand on their own. These sets look like Cuusoo sets gone wild - very fun, very original, but I don't think the sum of the parts is greater than the whole. Without a past history of success for a whole line made in this fashion, I'm leery of tying up my investment capital. Also, a good chunk of the sets have those micromanagers that look like glorified black boxes - not sure how much long-term appeal they have, or if people are going to want to army build with them...
2) Movie release date/Will people remember TLM by the holidays 2014?
I think the release date is terrible - why wouldn't a move that is essentially a vehicle to sell and promote toys (that sell best during the holidays) be released during the holidays? I'm concerned that by the holidays of 2014 the sets being released now will have almost no prime retail space allocated to them, (perhaps a couple of the rumored summer sets, but likely not a lot of the sets currently on shelves) and it will be up to children to specifically ask for these older sets. Conversely, had the movie been released in, say, early November, I could see the shelves being emptied during the holidays and a little more momentum for the theme.
3) Lack of minifig desirability One of the biggest drivers of quite a few popular themes are the minifigs. Look at the selling prices some superheroes or LOTR or SW minifigs are going for and you can see that the desirability of certain minifigs can make or break a sets investment potential. My concern is that the collectible minifig line as well as the minifigs in the sets themselves are not going to be commanding high secondary prices, thereby limiting one significant factor in secondary market growth. They aren't bad by any means, and some of them are downright awesome (I like the ice cream vendor guy) but I don't see them being as popular or collectible as licensed-theme characters.
4) Kid-focused movies have a history of investment woes. Check out a sampling of some past Disney made movies. Yes, you could argue that Lone Ranger wasn't 'for kids' - if you believe critics its target demographic was essentially no one - but it was a supposed blockbuster in line with POTC and POP - maybe not directly for little kids, but I'd wager they were looking for a lot of younger folks buying tickets.
| Movie/Lego Collaboration | Box Office Success (US/Worldwide) | Overall CAGR% | Theme highlights/outliers | Theme lowlights/outliers |
| --- | --- | --- | --- | --- |
| Prince of Persia (2010) | Approx 90 million USA & CAN, 244 million worldwide. Best video game adaptation ever in terms of box office (sorry Lara Croft) but these movie watchers aren't buying enough Lego! | - 9.66% | The Battle of Alamut - to have the biggest set (which tends to be the best profit % earner post-EOL) still be sitting 22.57% below retail is a real kick in the face to folks who say "buy any Lego set at 20% off or more" which might not be the best course of action. | Um, all of them. While a couple are growing in value we aren't looking at sets that are significantly better than retail. Ugh! |
| Toy Story 3 (2010) | 415 million US & CAN, 648 worldwide...my sweet lord, over a billion dollars. For a movie and franchise this popular, how did the Lego sets not set the world on Toy Story Fire? | 4.59% | Transportation, fools! Like the boats below, and trains below that, even a low CAGR theme can get some growth from a form of transportation. Western Train Chase is holding this set in positive CAGR growth, along with the army men. Without them, this would be headed to negative-town. | Nothing sticks out as being more worthless than others. The Construct-A-Zurg got some press from Ed awhile back, first for bad, then for having a nice bump in growth (but not well-above-retail growth). The sad truth is most of these are languishing at or near retail and are tar pits to sink your hard-earned capital into. |
| Pirates of the Caribbean (2011) | 241 million North America, 804 million worldwide - another billion-plus movie-goers. | 18.80% | There are two things driving this theme, both awesome boats. Without Queen Anne's Revenge and the Black Pearl this theme would not be sporting a handsome CAGR, but would be wearing a CAGR of shame, like an investing dunce cap. | Okay, it actually isn't as bad as I was intimating in the column to the left - but it isn't all that promising. Long, long after EOL every set I checked showed at least some positive growth during the holiday season, but it isn't like this theme went EOL and money started falling in investors' laps. Even with time it seems unlikely the lesser (non-boat!) sets are going to net nice gains. A new movie on the horizon will help, but it might not be the best place to tie up capital. |
| Cars 2 (2011) | 191 million in North American, 368 million worldwide, which puts this movie/franchise at over half a billion viewers. If only each one wanted a Construct-A-Zurg | 8.20% | 8486 Mack's Team Truck. I literally can't figure out why this set is rocking out with such a high ROI%. It is carrying this theme as a red big rig (yes...transportation, maybe big transportation sets are the key?) even though it certainly isn't the only big rig ever released by TLG. If anyone knows why this is a diamond in the rough, let me know. | A few sets are showing some growth, but it is basically getting at/near or slightly above retail, which means not too much here to make your fortune on. |
| The Lone Ranger (2013) | 89 million North America, 171 worldwide...Eeesh, worst Lego-Disney collaboration on this list. Still liking these sets? | N/A - also would be unfair as many of these sets are/were on clearance recently. | Constitution Train seems to be the investors choice with the stagecoach a close second. Time will tell. | Anything but the train? Hard to say at this point. If the theme is indeed EOL it would be a very VERY short run which might positively impact growth. |
Some interesting observations here - most prominently, that Disney makes pretty successful (nay, very successful) flicks with some astonishing box office numbers. With numbers like these, it seems obvious that Lego sets tied to these franchises would have huge investment potential. From what I can gather, however, is that no matter how many people go to see a movie, it doesn't always translate into investment potential. Outside of a couple of real investment winners, these themes are not places any investor would like to tie up funds. In looking at these numbers, is anyone else concerned that the Lone Ranger was BY FAR the worst box office-rated movie in the Disney lineup, which features generally poor performing sets? I know there has been some love for a few of the sets in these forums, but despite all the love I'm still leery. A super short run might help, but I'm still not convinced there is solid investment potential in LR or any other Disney-movie-based set that isn't a form of transportation.
5) Set overload
I get that TLG is ready to put a huge push to make this movie a success. I think that perhaps free of paying huge, licensing fees for other lines, TLG was literally like a kid in a candy store, but the store was a factory with Lego-making molds. Does a release of this many sets all at once dilute interest or drive children to try and collect them all?
Pros:
The 2 in 1 sets are very cool. I think that for a lot of builders these are must-owns. Even with the ice-cream-loving Heartlake gals being considered, I think it is unlikely we'll ever get another Lego Ice Cream Truck (with awesome minifigs). I also think this will be the only plumbing truck we get, and every Lego cityscape needs jobs for their minifigs that don't involve fire or police work (or being chased by said police).
Overall, I have quite a few concerns about this theme, and none of them likely concern TLG. I'm comfortable predicting the movie will be quite successful and even with possibly smaller sales of Lego sets (compared to licensed or very popular themes) the fact that there are no licensing fees means TLG probably needs to sell a heck of a lot less than, say, LOTR sets, to make a profit. I am interested in the larger rumored summer wave of sets that might (edit* will) see a very large classic space ship and Metalbeard's Sea Cow, which are larger and might appeal more to AFOLs, but for this first wave I'm not very optimistic that there are a lot of winners in this set. Tread carefully!
Also, feel free to tell me why I'm wrong about this line and how it is going to set the secondary market on fire! Since we're still in the infancy of this theme, there is plenty of room for dissenting opinion and I'm certainly no Lego Nostradamus. Still, not every theme can be an investment winner - for each set above the CAGR% average there is one below, and the trick is recognizing which side a theme is destined for. I'm giving it the investment equivalent of Romans giving gladiators two thumbs down - investment death.