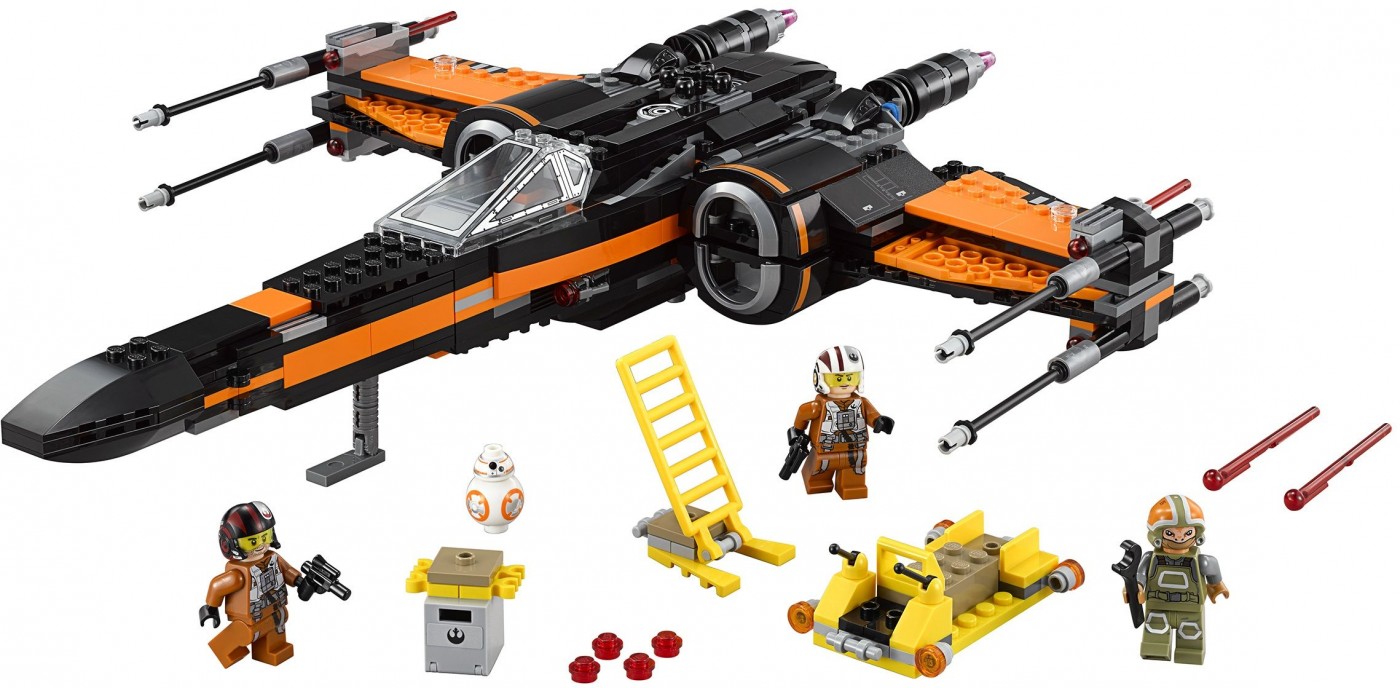 The global merchandise event for Star Wars: The Force Awakens is taking place today and the first LEGO set has been officially unveiled. 75102 Poe's X-Wing Fighter is priced at £69.99, $79.99 or €99.99 and contains 717 pieces as well as four minifigures.
This reveal took place in Seoul, South Korea and there are more taking place throughout the day, so we will wait and see whether any more LEGO Star Wars: The Force Awakens sets are revealed before their release tomorrow. If you want to keep up live with this global event you can do so on the Star Wars YouTube channel.
You can read the set description and find box images after the break...
75102 – Poe's X-Wing Fighter™
Battle the forces of the First Order with Poe's X-Wing Fighter. This customized starfighter is packed with features, like the 4 spring-loaded shooters, 2 stud shooters, retractable landing gear, opening wings, opening cockpit with space for a minifigure and space behind for the BB-8 Astromech Droid. There's even a loader with tool rack, extra ammunition, and a seat for a minifigure. So climb the access ladder, strap in and get ready to recreate your own great scenes from Star Wars: The Force Awakens! Includes 3 minifigures with assorted accessories: Poe Dameron, Resistance ground crew and a Resistance X-Wing Pilot, plus a BB-8 Astromech Droid.
© 2015 Brickset.com. Republication prohibited without prior permission.
View Full News Story on Brickset News